Whats this? A new blog post? Lies! No-one uses this... Or reads this... I could say anything I want on here and no-one would know! Something scandalous like...
Underneath all of my clothes, I am not wearing a single thing... Nothing at all...
Pretty racey, I know! However, in order to shift the hate and shame of that last statement, I offer you something rather trashy!
HA! and you didn't think this could get any worse? You obviously don't know too much about me... Or the current incarnation of this club... However, I digress!
This weekend passed us with another wonderful Unity in Diversity performance from our wonderful team! I would give you more details, but I wasn't there, because I am a slacker and secretly do not like these people. They are too awesome for me and I try to avoid them at social occasions!
All I can truley offer you, in terms of how wonderful they are is this image...
Not going to lie... Reminds me of this guy...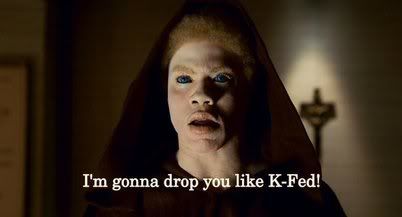 But in more seriousness, the amazing Kathryn has shared with us some backstage photos and I have ungraciously stolen them! If she reads this and doesn't ant these photos on here, then it was her mistake to let me have access to these...
"The square peg should go in the square peg... Why is this not working?"


Theres something seedy about this picture, but I can't figure it out...




She needed to make a call and managed to find a phone box!
The giant's wives. He liked them, so he put rings on them!
I'm not sure what he's looking at, but it must be really amazing...
So, until video footage comes to light, you have to just take my word that this actually happened and that these photos were not falsified in any way... If I fin anything I will post it on here and our Facebook Page thingy (I know how to technology!). Until then, you can see us at the Glow in the Dark Wave Rave, This coming Friday!
Peace!
Ty